Arctic Harvest - A Simplified Guide to Successful Alaska Gardening
00000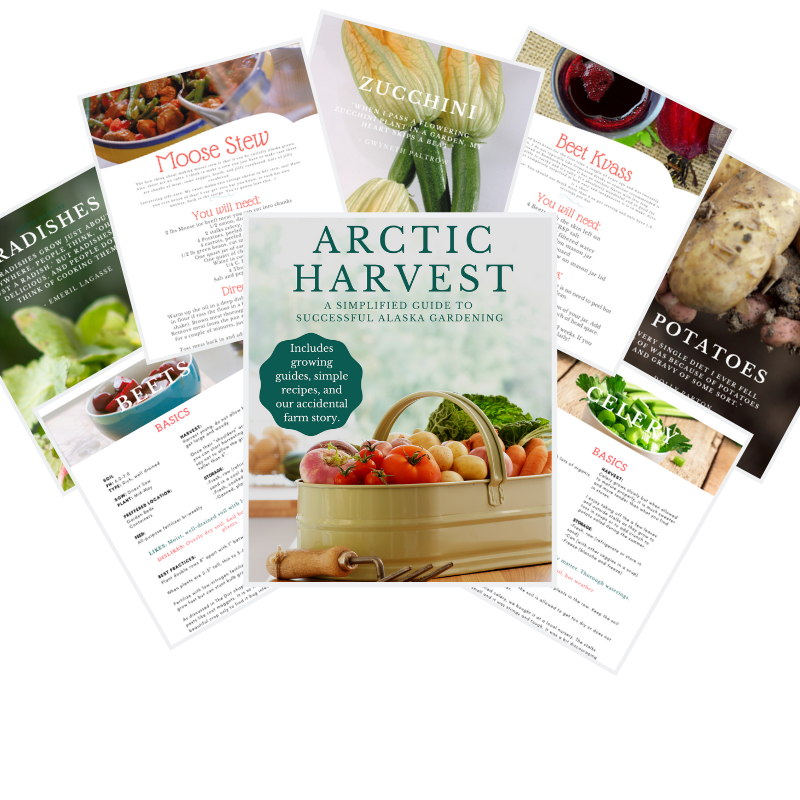 Are you new to gardening in Alaska or are you feeling a little unsure? When we were just getting started fifteen years ago, we had more questions than answers and made heart-wrenching mistakes galore! The learning curve was steep, even with our ag background.
Gardening in Alaska is often referred to as difficult, frustrating, and even impossible. Although our State Fair boasts giant veggies on display, the common thinking is that only the experts or commercial farmers are able to produce such crops.

This brand new E-book shares what we have learned over the years. Our vision is to help give you the confidence and knowledge you need to grow a beautiful garden from seed to harvest. It comes complete with planting guides, recipes, and tips specific to growing in our northern climate.

ALSO INCLUDES A FREE TEXT-ONLY FILE OF THE PLANTING GUIDES FOR EASE OF PRINTING.
Thank you so much for supporting our little local farm! We are excited to hear all about your garden!